Amber Bates
Psychotherapist (Transactional Analysis) in Clinical Training at Transactional Analysis Cymru.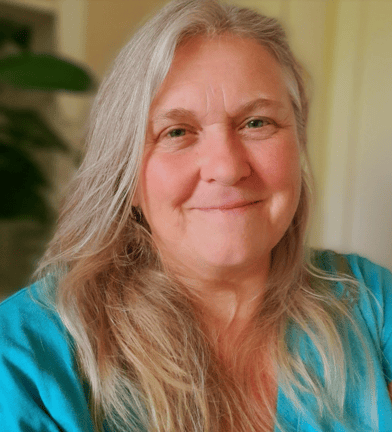 Modern life is fast paced and the systems we exist within are very demanding. Trying to keep up with the pressures we feel in our everyday lives can leave us feeling isolated, overwhelmed and like we are living in survival mode. You don't have to do it alone. I offer warm, empathic, non judgmental support to explore new possibilities. I have deep respect for the courage it takes to reach out for support and I understand safety and trust are the foundations of an effective therapeutic relationship. As well as a capacity to be alongside you as you explore painful, stuck and exiled places, I also believe in the power of laughter and humour in the therapy room.
Together we can explore how painful thoughts, feelings and repeating patterns of behaviour you are experiencing might have their roots in the past and the ways you learned to adapt and make sense of relationships and your environment as a child. These outdated patterns are often operating outside of our awareness though you may recognise a sense of familiar outcome or repeated painful experiences. With time and care it is possible to move beyond these old ways of being.
Healing the pain from the past that is still impacting you in the present, creates freedom to choose how you would truly like to live in the future. I am currently offering 1:1 sessions online, UK daytime, Tuesday - Friday. My fees are £30 for 50 minutes. I am happy to answer your enquiries via email or a free 20-minute phone consultation which allows us both to ask questions. You can share with me what issues you would like to bring to therapy. I will gather some brief information and answer any questions you have about how I work.
To book your initial free 20-min session please text rather than ring on 07935 664648 or email kinstara@gmail.com and I will endeavour to reply within 48 hours Website: www.amberbates.net