Chdel Cooke
Psychotherapist (Transactional Analysis) in Clinical Training at Transactional Analysis Cymru.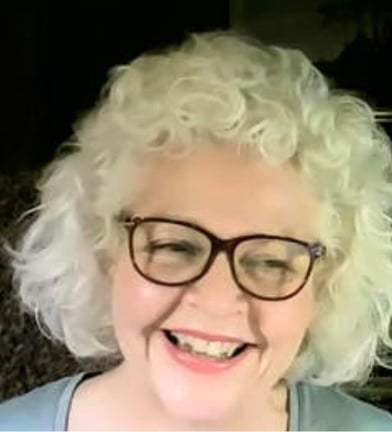 Welcome! My therapy practice is called Free To Be Me.
When we get right down to it, I think that this is what we all yearn for: freedom to be 'comfortable in our skin', knowing and appreciating who we are, living our lives and having relationships that bring us satisfaction, peace and joy. We want to know ourselves, to discover and befriend ourselves. Have the confidence and ability to take the lead role in our own story. To remain true to our values. To embrace change with optimism and hope. To be connected to those we love and respect and who in turn value us for who we really are, not just a social construct. Yet somehow, all too often, freedom to be oneself feels just out of reach. Why is that?Perhaps you are wondering what kind of people come to therapy? The answer is easy; it's the wise ones, the brave ones.A therapist is different from a friend for several reasons. While we are definitely on your team, we are also separate and bring a new perspective. We also bring our skill and training and use this to assist you in clarifying your issue and how to go forward. Transactional Analysis (TA) is an elegant, tried and tested model of psychotherapy. I have benefited hugely from TA psychotherapy myself. I am regularly impressed to see TA bring about understanding and change in my client's perceptions of their situation, leading to growth and greater autonomy. I offer a non-judgmental, welcoming, confidential, empathetic space and hope you will join me there.
I work with people who are experiencing difficulty in areas which include:
Anxiety

Stress

Depression

Bereavement

Loss

Post diagnostic support

Caring for/living with someone with extra needs

Neurodivergence
My background is in working with neurodivergent people and their families; I also have a lived experience that allows me to bring a broader range of understanding. I love spoken word performances, storytelling, music and drama and have a degree in Creative Writing. Throughout my working life, I have used these interests to communicate and engage with people in ways that catch their interest.
My practice is on the Pembrokeshire/Carmarthenshire border in a beautiful rural village. However, while we remain in flux regarding Covid-19, all appointments are on Zoom. Once things open up long term, I hope to offer walking therapy and face-to-face therapy sessions. I am a member of UKATA and ITAA, the professional bodies for Transactional Analysts. Please email me at contact@f2bm.uk (f2bm is short for Free To Be Me) to set up an appointment to discuss your needs. I aim to reply to your email within 48 hours, excluding weekends. In addition, I will send you a copy of my business contract for you to consider in advance.
I look forward to meeting you.
Fees:
£35 per hour for working with individuals
£55 per hour for working with couples
(I prefer to work with weekly sessions)