Holly Young
Psychotherapist (Transactional Analysis) in Clinical Training at Transactional Analysis Cymru.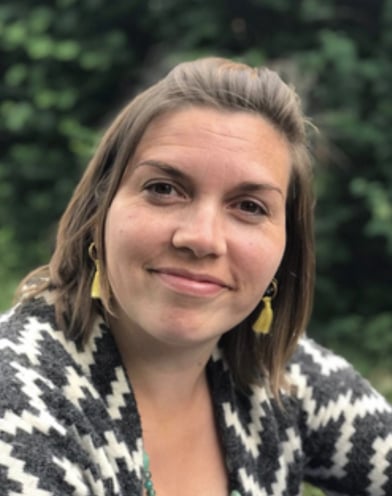 If you're experiencing challenges in your life that need help to understand or unpick you're not alone. Therapy can untangle repeating patterns of negative behavior that no longer work for us and may be causing friction in our relationships. I offer a therapeutic space in which I believe that you and I are fundamentally OK. I see the repeating negative patterns as defenses we developed as a child to help us to be accepted or protected in our families and by others. These behaviours add protective layers that, with support, we can test for their relevance in the here and now of your life. Together, we can decide if they still serve you. My work is relational and co-creative. This means I believe it is through the relationship that change can happen. It also means that I believe that therapy is a joint endeavour.
Through my work as a birth doula I developed a great interest in how our bodies hold trauma and how it impacts us. This interest in body work and the somatic experience started my own journey in therapy and training in Transactional Analysis.
My experience and expertise are in: working with parents of children who are neurodivergent, have additional needs or health conditions supporting people who've experienced birth trauma I am also able to support you through anxiety, depression and loss.
If you would like to have an initial session I'd be very happy to hear from you. My email is willowttherapy@gmail.com I will reply within 48hrs of your email. I charge £35 for 1 hour​Currently I'm seeing clients on Zoom.