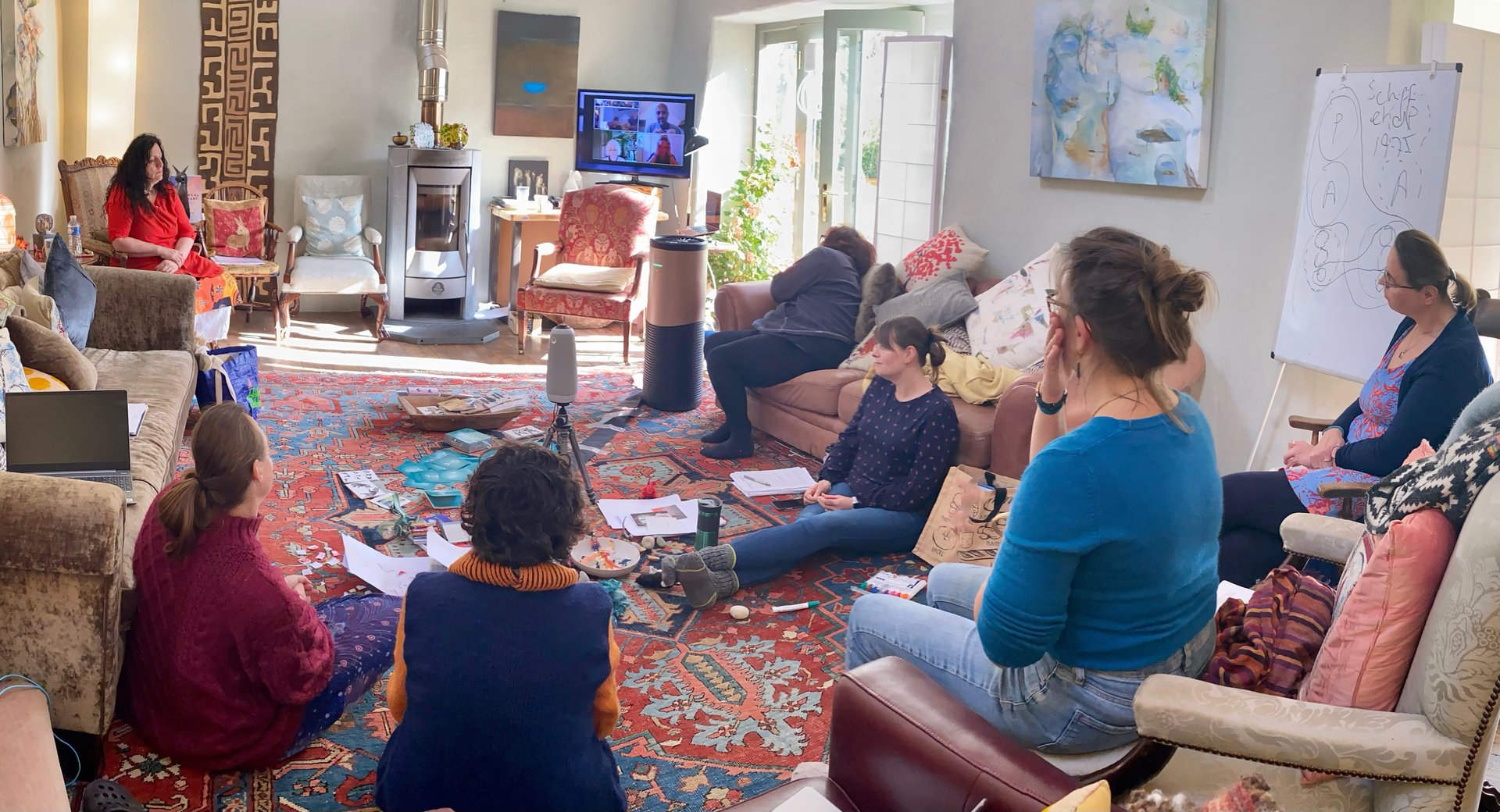 Psychotherapists practicing Transactional Analysis
Helen Blackburn – Certified Transactional Analyst and Psychotherapist CTA(P), UKATA, EATA, ITAA, UKCP.
Sometimes life can seem overwhelming and difficult to cope with. We can feel stuck in behaviours and emotions that we want to change, but don't know how to. At times like these I can provide a safe, empathetic, and non-judgmental relationship, where you can take the time you need to find new and more harmonious ways of being. If you're struggling with difficulties such as anxiety, motivation, depression, trauma or chronic illness, then I can support you to understand and transform your experience and create the life you would like. We will use our first session to explore what it is you're looking for from counselling - and how we might work together. Some of my clients work with me for several years, some for a few months, depending on the outcome they are seeking to achieve. I am a psychotherapist in the school of Transactional Analysis CTA(p), registered with UKATA and the UKCP. I have also trained in person-centered Counselling and NLP and have extensive experience in Co-Counselling. I am currently in the advanced year of Eco TA training for outdoor therapy. I work privately with Individuals (aged 14 years plus), and couples. I see clients face to face indoors at the Natural Healing Centre in Cardigan, Ceredigion, and outdoors in our woodland garden a few miles outside Cardigan. I also offer online sessions via Zoom.
Fees; £40-£60 for individual therapy, £60-£80 for couples therapy.
Please contact me at beyondthegarden@btinternet.com, or on 07805 902118.