Rachel Knight
Psychotherapist (Transactional Analysis) in Clinical Training at Transactional Analysis Cymru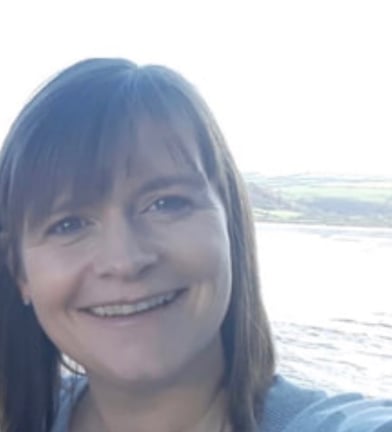 We can all experience times in our lives when we feel that the demands of life are too much for us to cope with. This can result in us feeling depressed, anxious or overwhelmed. These challenges often bring up feelings from our past which impact our relationships. Therapy allows you the space and time to explore and bring awareness to your patterns of behaving and relating to yourself and others. The supportive, trusting relationship between us is an important part of our work together as we reflect on thoughts, feelings and behaviours and seek awareness, relief and the opportunity to live a more satisfying and fulfilling life.
It takes courage to seek the help of a counsellor and as I found out through my own experience, can often be a difficult and challenging process. The awareness it has given me has helped me to better understand myself and others and as a result, enabled me to move closer to living an authentic, free and satisfying life. It is my personal interest in how we communicate and relate to each other, along with my own experience of the effectiveness of therapy, which has led to me wanting to support others who may be experiencing challenges in their lives. I provide a warm, safe and compassionate space where you can talk freely and confidentially about the difficulties you are experiencing and the issues you would like to work through with the aim of working towards resolution, healing and growth.
Our first session together is an opportunity for us to explore the issues you would like to bring to therapy and see if counselling is the right option for you. At the end of the session, I hope we can agree a course of action together. During our work, I will be guided by you in deciding the pace and direction of the therapy. My therapeutic work is founded on the belief that you hold the answers to your questions within you and that decisions can be changed. By listening to you in an empathic and non-judgmental manner, I create an environment in which you will feel heard and validated which opens up the possibility of healing and growth.
My training allows me to use a range of therapeutic options so that I can design a treatment plan which can help you make the changes that you want in your life. I am based just outside of Haverfordwest and mainly work on a Monday and Friday. Appointments available from January 2020.
Charges are £35 for 50 minutes. You can contact me on 07776205722 or by emailing rachelknight120@btinternet.com